Pre-Recorded Webinar Series
Mentally Healthy Tools for Parenting Young Children
Ease your parenting struggles during the pandemic and beyond. ChildBuilders' pre-recorded webinar series is designed to be convenient for parents of young children and offer skills and strategies you can put to use right away.
Mindfulness helps you to pay attention to the here and now with kindness, openness, and curiosity.
What is typical childhood behavior and when should I be worried?
How does trauma "show up" in a child's behavior? Learn 5 strategies to help children heal.
Children need connection and guidance to grow into healthy adults. The presentation focuses on using connection in discipline.
Learn to recognize and respond to abuse, including bullying, sexual abuse, emotional abuse, or physical abuse.
Los niños necesitan conexión y orientación para convertirse en adultos saludables. La presentación se centra en el uso de la conexión en la disciplina.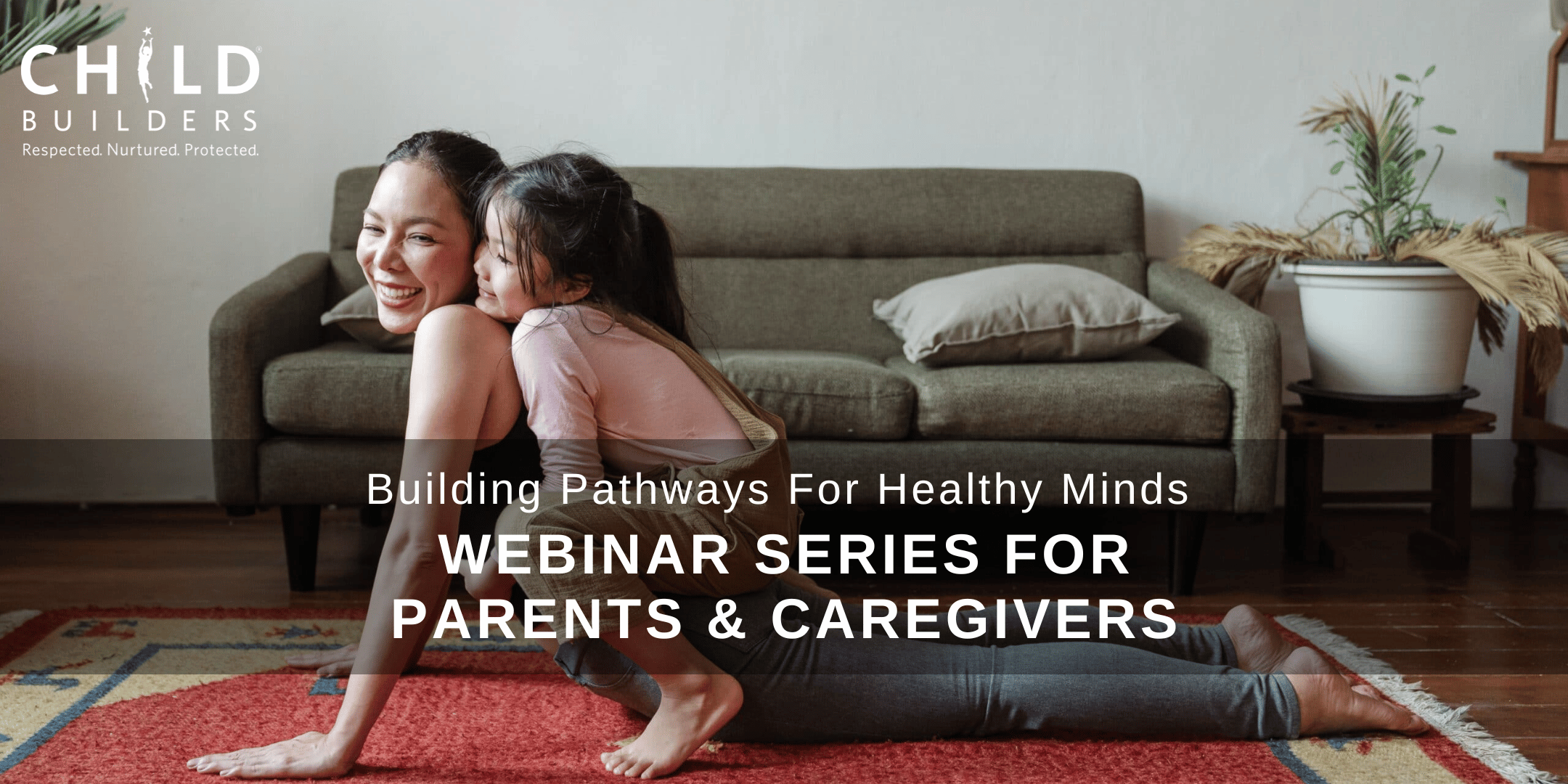 Feeling Stressed? Learn Mindful Parenting
December 7, 2022, 12:00 PM
Find a new way to respond to the stress of parenting, calm your mind, and be kinder to yourself and your kids. With Spanish interpretation.
Register Now!