About the Curriculum
About the Characters
The characters featured in the Stand Strong • Stay Safe Comics have been carefully created to appeal to today's elementary-age students. Each character has a unique challenge as well as a special set of character strengths they use to solve problems. Presenters are encouraged to highlight the characters' challenges if they help address a current issue, concern, or topic for students in a particular class. The comics and lesson scripts do not, however, place these challenges at the center of the discussion. The specific characteristics portrayed by each character are designed to reflect common risk factors for bullying and abuse. Behavior challenges, physical differences, learning disabilities, and identifying as LGBTQ increase the risk of bullying and abuse (Davis & Nixon, 2010; Hibbard & Desch, 2007; Kosciw, et al., 2015; Rose, Monda-Amaya, & Espelage, 2011). Prejudice and discrimination are often contributing factors in bullying and abuse. Researchers have found that when victimization is based on discrimination, youth experience more intense bullying, increased truancy, more substance abuse, and worse mental health outcomes than other students (Russell, Sinclair, Poteat, & Koenig, 2012). It is important for school personnel to acknowledge the role of bias in bullying and abuse, and to recognize that there are students on every school campus experiencing one or more of these challenges. 
The characters are tools to facilitate difficult conversations. In the upper elementary curriculum, the characters feature in brief stories used to launch discussion. Presenters should be familiar with their back-story, but avoid dwelling on the details during class.
Twist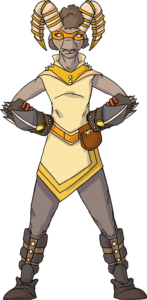 Twist has a very strong sense of what is right and wrong, but can be stubborn and single-minded about enforcing the rules. She has trouble with her friends when she fails to see an issue from their perspective. Twist has Type I Diabetes and carries a pack with medicine and snacks. This point can help students understand medical conditions.​
Liona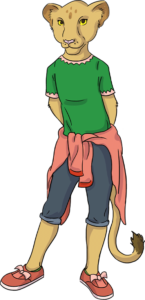 Liona was introduced through one of the comics in Stand Strong • Stay Safe Lower Elementary. She is good friends with Twist, who helped her address a physically abusive situation at home.​
Volt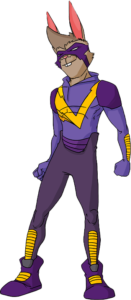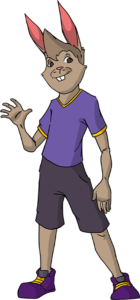 Volt is kind, helpful, and wants to please the people around him. In the previous curriculum he was homeschooled, but maintained friendships with kids in the neighborhood who attend school. In this curriculum, he attends school with the others but struggles with healthy relationships.​
Jumps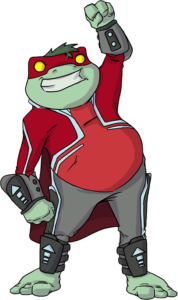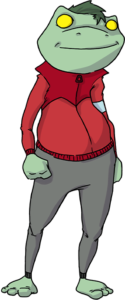 Jumps is energetic, impulsive, and enthusiastic. He likes to be very physically active, including jumping and playing rough. He is a loyal friend but does not always think before he acts. His story presents an opportunity to discuss impulsiveness and the importance of staying in control, both emotionally and physically.​
Ray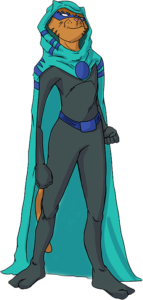 Ray is quiet and introverted. While she enjoys spending time with a few friends, she also likes to be alone listening to music or playing her guitar. Her appearance is intended to be gender-ambiguous. Presenters may take the opportunity to discuss gender identity, expression, and sexual orientation.
Lesson 2: Boundaries and Consent
Lesson 2: Boundaries and Consent introduces students to the concept of personal boundaries – the personal safety rules that each person sets for him or herself. Students are encouraged to recognize that everyone has their own unique set of boundaries, and to pay attention to boundary language. Students practice requesting, giving, and withdrawing consent, which are skills they can use when they are not sure whether an action will cross someone's personal boundaries.
Lesson 3: Physical Abuse presents students with the definition of abuse and gives them practice in differentiating abusive behavior from non-abusive behavior. Students discuss actions they can take to stay safe and get help when they experience or witness physical abuse.
Lesson 4: Sexual Abuse presents an age-appropriate, non-graphic discussion of grooming and sexual abuse. Students learn strategies to identify possible grooming. They are led through a demonstration about private parts, followed by a set of safety rules that emphasize their bodily autonomy. The purpose of these discussions is to ensure that every student knows that they have a right to set and defend their sexual boundaries, how to get help if they or someone they know experience grooming or sexual abuse, and that they are never at fault if someone crosses their sexual boundaries. While the topic of child sexual abuse may be difficult for some students and adults to address, having direct discussions with elementary students about this topic provides effective protection against sexual abuse and promotes better mental health outcomes among children who do experience sexual victimization at any point in their lives (Finkelhor & Dziuba-Leatherman, 1995).
Lesson 5: Emotional Abuse
Lesson 5: Emotional Abuse addresses the issues of emotional abuse and bullying. Students learn that emotional pain is as hurtful as physical pain, and that they have the right to be both physically and emotionally safe. Students discuss their responsibility to help keep their communities safe by being upstanders instead of passive bystanders when they witness emotional abuse or bullying.